The rise of Climate Change calls for the use of more energy. With raising temperatures, we will use more air conditioning, and with lowering temperatures, we will use more heat.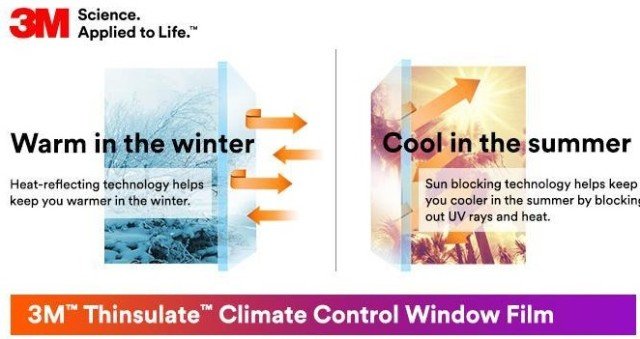 The rate of energy use depends on the following three categories: Buildings use 40%, Transportation uses 28%, and Industries use 32%. With 3M Window Films, we can combat climate change and decrease our carbon footprint. 
 In terms of energy efficiency, utilizing Sun Control Plus's 3M Window tinting service can reduce utility bills 2%-10%, reduce temperatures 5°-9°F, and Improve ENERGY STAR® Portfolio Manager™ Score. 
3M Window Films from Sun Control Plus are cost effective compared to other daylighting solutions. The films offer up to 52% lighting energy savings compared to baseline usage. In addition, they help reflect the sun's heat in the summertime, keeping your cooling bills low, and keep heating even throughout the house in the colder months.
Specific 3M Window Films can even reject up to 84 percent of solar heat gain. Window films provide a uniform level of comfort in your home, office, work space, etc. Once installed, window film may offer year-round savings of about 5 to 10 percent of your total energy bill.
Whether you are located in Stroudsburg, Easton, Nazareth, Bethlehem, Dallas, Clarks Summit, Waverly, or the Poconos, Sun Control Plus has a film for you. Covering Northeastern Pennsylvania and Binghamton, NY, we are happy to be your local 3M window film dealer.  
For more information about 3M Window Film contact:
Sun Control Plus
Call: (570) 451 -1655
Email: info@suncontrolplus.com
Website: www.suncontrolplus.com
Sun Control Plus has been installing 3M Window Film in Northeastern Pennsylvania, the Allentown area, and surrounding cities since 1993!