Winter Sun is More Damaging to a Northern Home's Interior Than the Summer Sun in Florida, but Help is Available With Window Film
IWFA Notes The $500 Energy Tax Credit For Window Film Expires in 2011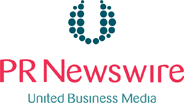 WASHINGTON, Nov. 30, 2011 /PRNewswire via COMTEX/ — The International Window Film Association (IWFA) is educating the public about the harmful impact that strong winter sunlight has in the United States and it is urging consumers to consider installation of window film on their homes before the energy tax credit expires.
"People in northern states may not know that because of the low angle of the winter sun, more ultraviolet rays may come through a window into the living space than in the summer in Florida," said Darrell Smith, executive director of the nonprofit IWFA.
The IWFA is also making the public aware of the expected end of the government home improvement energy tax credit on December 31st, 2011. Consumers are eligible for up to a $500 home improvement energy tax credit for the installation of window film.
"Easily installed window film blocks up to 99% of harmful UV rays, and reduces solar heat gain to save consumers on cooling costs in warmer months as well," said Smith.
"With unrestricted access to your home's interior, the winter sun's in-line position with windows can literally make a home's furniture, drapes and artwork a faded memory," added Smith. "Now is the time to invest in window film. The purchase provides returns year-round by protecting furnishings from fading, creates a consistent home temperature and keeps you and your belongings safe from UV exposure."
The IWFA shares facts on UV protection, when comparing window film to alternatives:
Single-paned normal glass blocks only 25% of UV rays
Double-paned normal glass windows block 40% of UV rays and low-e glass windows block up to 75% of UV rays
All quality solar control window films for residential use block 99% of UV rays
About the International Window Film AssociationThe International Window Film Association ( www.iwfa.com ) is a unified industry body of window film dealers, distributors, and manufactures that facilitates the growth of the industry by providing unbiased research, influencing policy and promoting awareness of window film. The organization builds alliances with trade associations, utilities and government agencies to advance dealers and distributors businesses and provide value to their customers.
Jackie VolovichWarner CommunicationsJackie@WarnerPR.com 978-255-1159
SOURCE International Window Film Association
Copyright (C) 2011 PR Newswire. All rights reserved
Share this article: